Hudson Parks History
Hudson has one of the finest park systems in the area to explore and adventure in!
The natural beauty visitors enjoy today has evolved over millions of years; can you believe that the picnic areas and trails were once buried beneath giant glaciers from the last Ice Age, or that the playgrounds and baseball fields may have once been an ocean floor? Hudson's first settlers realized that the beauty could also be bountiful. Remnant rock ledges combined with the native trees and plants we see in our parks today help tell a story of Hudson's past, and why people chose this township as their home.
Throughout our 300 year history, Hudson's community has documented interesting facts and colorful tales that our parks are proud to be a part of. You can read all about some of these stories on the park timeline.
Most importantly, the establishment of our park system is the result of the thoughtful vision, strategic planning and financial resourcefulness of the Hudson Park Board beginning with its establishment in 1959 and the ongoing support of the Hudson community by passing key park levies and providing donations of both private funds and land. Between 1959 and 1994 the Park board worked diligently to secure 628 total acres of large attractive parcels of land to be used as public park space for the community. In the late 1990's a regional trend began to emerge where many efforts to maintain and improve city parks were not supported and failed as a result. Despite this challenge, the Hudson Park Board continued to boldly envision additional park land and even bike trails to provide city wide connectivity. Board members recognized that Hudson was in need of additional open land space to both facilitate future recreation for an expanding population and to soften the impact of growing commercial and residential development. To meet this need, The Land Legacy Levy was developed to raise $7.3 million over 20 years to acquire 410 additional acres of land to be developed into city parks. According to Hudson Park Board member Bob Kahri, the Land Legacy Levy "will provide a legacy of open space for future generations, and new recreational areas for active sports, picnics or just admiring nature." The citizens of Hudson passed the levy in 1997 and 6 residential properties were identified and purchased. These new parks were Ellsworth Meadows, Barlow Farm Park, Maple Grove Park, Robinson Field, High Point Park and Docs Wood's . The latter 3 parks remain undeveloped.
The mission of the Hudson Parks Department is to acquire park land and to provide the citizens of Hudson with a park system for the conservation, preservation and enjoyment of their natural environment and to facilitate the usage of the pavilions, trails, playgrounds, fields, lake and other aspects of of the park land.
Friends of Hudson Parks supports this mission by providing educational and recreational opportunities to encourage the use and enjoyment of the park legacy we have been gifted–hope to see you at one of our many fine parks!
*The Friends of Hudson Parks would like to express gratitude to Gwen Mayer, the archivist at The Hudson Library and Historical Society, for aiding in the discovery and access of archived documents and records related to park lands, and to Tom Vince, the historian and archivist for Western Reserve Academy, for sharing his knowledge about the history of the people who lived here before us.

Many of Hudson's citizens have authored books and publications about the town's history. Their writings can be found in the Hudson Library and Historical Society. Stories related to these publications are referenced within the individual park links.
History of Hudson Parks
A Village is Born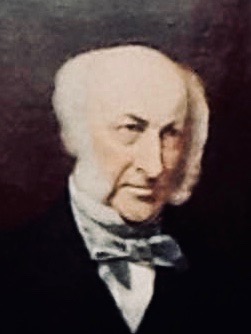 In 1795 Connecticut sold the lands of Western Reserve to the Connecticut Land Company who promptly sent General Moses Cleaveland out with a group of explorers to survey and divide the purchased territory for future sale and settlement. The land was divided into a grid of 25 square mile parcels that were numbered by range and town. The future town of Hudson was known at that time as Range 10, Town 4. When David Hudson arrived to "Town 4" with his surveyors in 1799, the land parcel was divided further into 100 lots each consisting of 160 acres. In 1802 the township was officially named Hudson.
Wildlife Woods
313 Boston Mills Road, Peninsula, Ohio
58-acre completely wooded razorback hill that serves as a game preserve surrounded by the Cuyahoga National Park. Features a 3/4 mile rugged hiking trail that connects to the Ohio Buckeye Trail.
Cascade Park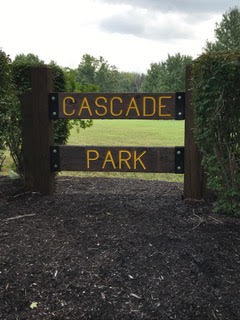 130 Lyn Drive
75-acre neighborhood park with open meadow, flowing steam with shallow ledges, 2 waterfalls, natural peat bog and wooded areas. Park amenities include playground, 3 baseball diamonds, full-court basketball, pavilion, grills and two 3/4 mile crushed limestone loop trails.
Darrow Road Park
7303 Darrow Road
63-acre park with a large area of mown meadow, a large area of preserved Tinkers Creek Watershed land, Tinkers Creek, hidden ponds and 1 1/4 miles of rugged walking trail meandering across boardwalks and through dense growth.
Colony Park
6075 Ogilby Drive
34-acre neighborhood park with open meadow and two 1/4 mile all-purpose trails that meander through a wooded area and across a pedestrian bridge overlooking an active train track. Features a pavilion, volleyball, 3 baseball fields, basketball court, play area, picnic tables and grills.
Middleton Park
1738 Middleton Drive
9-acre neighborhood park with an open meadow and wooded creek. Other park amenities include a pavilion, baseball diamond, and basketball court.
Hudson Springs Park
7095 Stow Road
260-acre keystone park featuring a 50-acre lake, a meadow and woodland. Other park amenities include a 2 mile loop trail, disc golf, sand volleyball, corn hole, bocci ball, playground, 3 pavilions and restrooms.
Bicentennial Woods
2302 Victoria Parkway
33-acre parcel of heavily wooded land with a stream and 1/2 mile of crushed limestone walking trail. Features one of the few remaining hardwood forests with 100 year old stands of trees left in Hudson, Story Walk and outdoor classroom deep in the forest.
Trumbull Woods
3200 Middleton Road
18 acres located in Tinker's Creek Watershed natural area. Features Tinkers Creek, a spring fed stream, a swamp, beech-maple- hemlock woodlands and two 1/2 mile rugged hiking trails.
Oak Grove Park
2200 Barlow Road
30-acres multi-use park. Features 3 baseball fields, playground, pavilion and grills. Home of the Hudson Jaycees annual Haunted House.
Boston Mills Park
510 Boston Mills Road
8-acre park with a 1/4 mile crushed limestone trail leading to Lake Forest.
Barlow Farm Park
1965 Barlow Road
60-acre center of active recreation for Hudson sports. Features 6 soccer fields, 4 baseball fields, playground, 2 pavilions, a small pond, 2 mile all-purpose trail and restrooms.
Veterans Way Park
55 Veterans Way
38-acre park featuring a playground, covered picnic tables, restored wetland area, basketball courts, splash pad, skate board park, 1 mile of trail, Little Free Library, Story Walk and restrooms.
Maple Grove Park
934 Farmham Way
100-acre park with forests and wetlands rich with wildlife. Features a 1 mile crushed limestone walking trail loop.